Board of Directors and Corporate Governance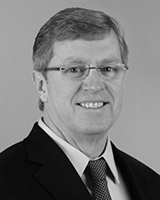 Bruce Macdonald
Independent Director
Mr. Macdonald has extensive experience in the financial services industry and corporate governance. Most recently, he was Head of Commodities for RBC Capital Markets and Co-CEO of RBC (Barbados) Trading Bank Corp. where he led RBC's Discretionary Capital Group in the Bahamas. Previously, he was Head of Wholesale Technology and Operations for RBC's Capital Markets and Wealth Management businesses. Mr. Macdonald was Chief Operating Officer for RBC Capital Markets and a member of the RBC Capital Markets Operating Committee, a role he held for 12 years. He was an Executive Vice President of Royal Bank of Canada and served as President of RBC Dominion Securities Inc. from 2005 – 2015.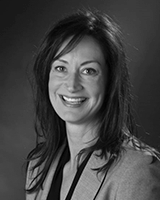 Karen Adams
Independent Director
Ms. Adams is CEO of Workers' Compensation Board of Nova Scotia. Ms. Adams is a CEO and Board Director with international and multi-industry experience. She has been recognized as one of Canada's Top 100 Most Powerful Women by the Women's Executive Network and was voted by her peers as "CEO of the Year" by Wealth Professional. Ms. Adams has served as the CEO of numerous companies, including Fundserv Inc, Alberta Pensions Corporation, and HSBC Bank.
Ms. Adams has a double major in Mathematics and Economics from Queen's University, an MBA in International Finance from The University of British Columbia in Vancouver, and an ICD.D designation from The Rotman School of Management and Institute of Corporate Directors.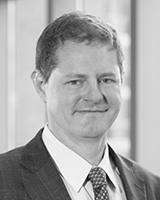 Jean-Paul Bachellerie
President and Chief Operating Officer, PI Financial Corporation
Mr. Bachellerie is the President, Chief Operating Officer of PI Financial Corporation, Canadian Investment dealer providing a full range of investment products and services to individual, corporate, and institutional investors and operates a US-licensed subsidiary as well as an insurance-licensed subsidiary. Mr. Bachellerie's previous roles include Manager of Finance at Ernst & Young. Mr. Bachellerie was also the Chair of the Pacific District Council of IIROC and a member of IIROC's National Advisory Committee.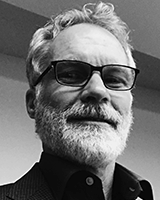 Robert Dussault
Managing Director, Business Transformation Group and Governance – National Bank of Canada, Financial Markets Group
With over 35 years of financial market experience, Mr. Dussault currently leads change management related to new regulatory requirements, new products and activities as well as Operation Risk management across all of NBC's capital market activities. Prior to this role, Mr. Dussault has held various lead positions in Treasury funds transfer pricing, structural interest rate, FX risk and liquidity management, FX & Derivatives sales and trading for both NBC as well as for a Montreal-based global manufacturing firm. Mr. Dussault holds a Master of Science in Economics (MSc) from l'École des Hautes Études Commerciales (Université de Montréal).
Luc Fortin
President and Chief Executive Officer of the Montréal Exchange (MX) and Global Head of Trading with TMX Group
Mr. Fortin is President and Chief Executive Officer of the Montréal Exchange (MX) and Global Head of Trading with TMX Group. Focused on leading growth in the areas of TMX derivative, fixed income, private markets and equity trading businesses, Luc helps to deliver a best-in-class experience to trading clients, developing and offering new product solutions.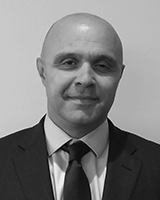 George Kormas
President, CDCC
Mr. George Kormas is President of CDCC. He is a long-time TMX employee with over 20 years of experience in the post-trade business and a proven track record of balancing commercial, risk management and regulatory needs. Prior to his current role, he was Vice-President, Chief Risk Officer for CDCC and Chief Risk Officer for CDS with responsibility for the overall risk profile and risk management operations for the two clearinghouses.
Mr. Kormas holds a Master of Science in Finance (MSc) from Concordia University, Montreal.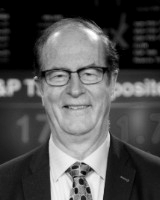 Peter Krenkel
Independent Director
Mr. Krenkel has been involved with clearing and settlement of energy commodity contracts for over 20 years. Most recently he was the President of NGX ("Natural Gas Exchange"), wholly owned by the TMX Group since 2005, which provided trading, clearing, settlement and index determination services for the energy market participants in North America. Since its inception in 1994, NGX evolved into a recognized exchange and clearing facility in both Canada and the United States. During this evolution, NGX developed in-house energy clearing and settlement systems supported by an efficient capitalization structure which provided its customers with a fair, efficient and secure marketplace.
Paul Langill
Independent Director
Mr. Langill is the Chief Financial Officer of Alberta Investment Management Corporation. Previously, Mr. Langill was the Special Advisor to the Chairman and Chief Executive Officer, TD Securities, and prior to that was the Executive Vice-President of TD Bank Group and the Chief Operating Officer of TD Securities where he was responsible for overseeing global governance, the initiatives portfolio, operations and technology services. Prior to his COO role, Mr. Langill was Senior Vice-President, Trading Risk, Risk Management, TD Bank Group, responsible for setting market risk policies, proactively identifying, measuring and monitoring markets risks within the organization, and providing analytical modelling expertise. Prior to his Trading Risk role, Paul was the Chief Financial Officer of TD Securities and he held senior positions with TD's Treasury & Balance Sheet Management group. Prior to joining TD Bank Group, Paul was a partner in Ernst & Young's Capital Markets Practice, and is a CPA, CA.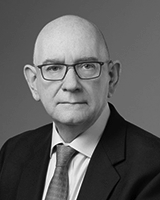 Dennis McLaughlin
Independent Director
Mr. McLaughlin has extensive experience in the financial services industry. Most recently he was the Group Chief Risk Officer at the London Clearing House and Head of Financial Risk at the London Stock Exchange Group. Prior to that he was the founding CEO of the Aon Centre for Innovation and Analytics in Dublin. He held various roles in risk and finance as an MD at Merrill Lynch and was Head of Economic Capital and Operational Risk at Citi Global Consumer Bank. Mr. McLaughlin was a consultant in the Global Banking, Securities and Risk Management practise at McKinsey in New York, where he was heavily involved in fintech and financial innovation. He started his career as a mathematics professor at Princeton University.
Mr. McLaughlin holds a PhD in mathematics from Brown University and an MBA in finance from the Wharton school.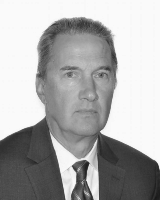 Bryan Osmar
Independent Director
Until his retirement in 2015, Mr. Osmar spent 35 years with the Royal Bank of Canada in a range of roles in Treasury, Capital Markets and Risk Management in Toronto and New York. He was most recently Managing Director and Head, Market Infrastructures with responsibility for implementing RBC Capital Markets regulatory reform initiatives in a range of areas and jurisdictions including the global OTC derivatives area. He currently serves as Director on the Boards of CLS Bank International and CLS Holdings AG. He obtained his MA (Economics) from Queen's University in 1981.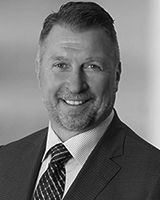 Peter R. Pacholko, CPA, CGA
Chief Operating Officer and Chief Financial Officer of Odlum Brown Limited
Mr. Pacholko is the Chief Operating Officer and Chief Financial Officer of Odlum Brown Limited, a financial services and investment management firm headquartered in Vancouver, British Columbia with branch offices throughout the province. With more than 35 years of experience at Odlum Brown and in the investment industry, Mr. Pacholko brings considerable knowledge of strategic planning, corporate governance, risk management, financial management and operational leadership. He is a member of the firm's Board of Directors, Executive Committee, Senior Leadership Team and Operations Team.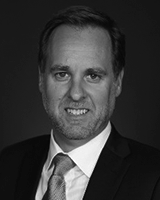 Kevin Sampson
President, CDS
Mr. Sampson is President of CDS. Kevin has over 20 years of capital markets experience managing high-performing teams across multiple functions and business areas, including sales and business development, operations, customer support and product development. His collaborative, client-centric approach has enabled Kevin to achieve positive business results while building long-term, trusted relationships with peers and stakeholders across the industry. Most recently, Kevin was President, Equity Trading for TMX Group Inc. where he managed the trading businesses of Canada's premier equity exchanges (Toronto Stock Exchange, TSX Venture Exchange and TSX Alpha Exchange).
Carol Wilding, FCPA, FCA
Independent Director
Ms. Wilding is President and CEO of the Chartered Professional Accountants of Ontario. She leads the qualifying and regulatory body of Ontario's 93,000 CPAs and 22,600 CPA students. She joined at a historic juncture for the profession, integrating the three legacy accounting bodies (CA, CGA and CMA). The former head of the Toronto Region Board of Trade (TRBT), Mount Sinai Hospital Foundation and Plan Canada, Ms. Wilding was named to the Top 100 list of Canada's Most Powerful Women. Ms. Wilding currently serves as director for the Sunnybrook Hospital Foundation and Luminato Festival.