A Collaborative Transition
The Canadian Capital Markets Association (CCMA) is coordinating the Canadian financial market's move to the T+1 settlement cycle. The CCMA's several industry working groups are working to identify the specific requirements for the Canadian financial industry. CDS is collaborating with the CCMA as part of these working groups.
Overview
The current settlement period for securities trades in North America is transaction date (T) plus two business days, commonly referred to as T+2. North American Capital Markets industry players, including TMX CDS have agreed to move to a T+1 settlement cycle to better serve market participants.
For Test Participants
Access the latest documents and information as a test participant of T+1.
Benefits
1
Aligned Settlement Period with U.S. Markets
2
Reduction of Counterparty, Market, and Liquidity Risks
3
Increased Automation of Operational Processes across Organizations
Learn More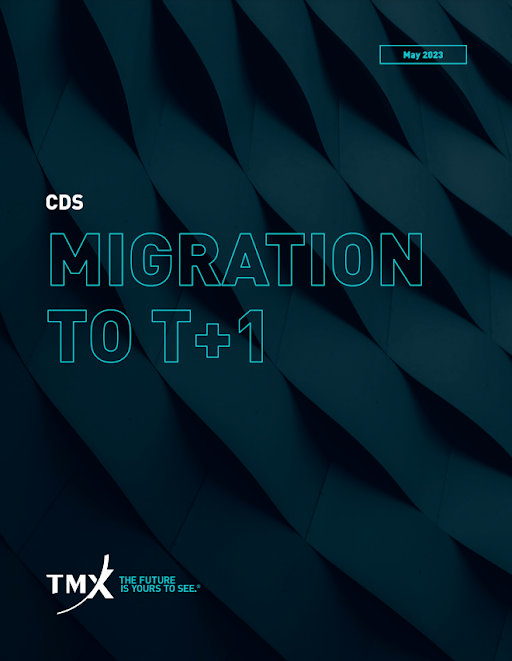 A detailed overview of our upcoming transition to T+1 and why it's important. Revised: August 2023
Download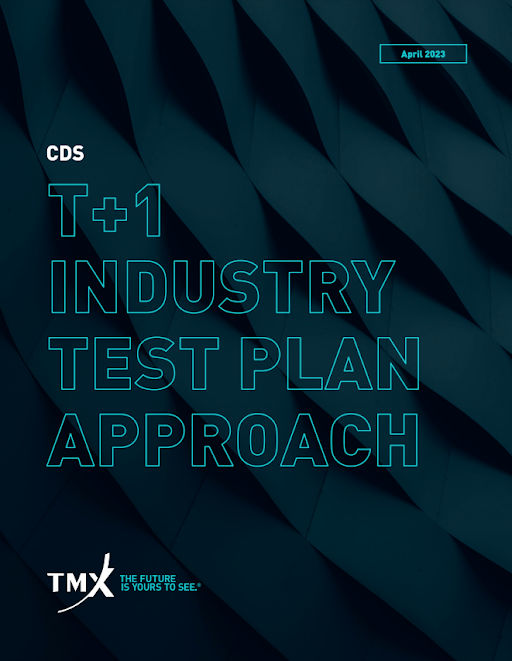 A look at our measured approach to transitioning to T+1.
Download
A landmark initiative for our capital markets ecosystem and a major undertaking for stakeholders across the industry.
Learn more
Contact Us
Questions related to T+1?
Thank you! Your request has been submitted.